Too many workers simply don't have time to pack healthy meals or eat out between meetings. And with busy schedules, they need long-lasting nutrition to accomplish to-do lists. Kodiak offers mouth-watering flapjack and muffins in a cup that takes seconds to make and packed with the good stuff.
Long-Lasting Nutrition, Great Taste 
Freshness

Craveability

Portability
are the hallmarks
for great grab & go.
Source: 2020/1 IFMA CPP (Consumer Planning Program)
– The Big Report
Away from home? Kodiak delivers the same homemade taste with whole grains and protein to keep customers conquering their day. From convenient cups and bars to frozen flapjacks made in seconds, Kodiak is the natural choice.   
Fuel with
great-tasting food
Behind the scenes, Kodiak's hard at work to get these delicious and nutritious foods into hands worldwide. If you're not seeing your channel, please contact us and we'll see how we can accommodate you.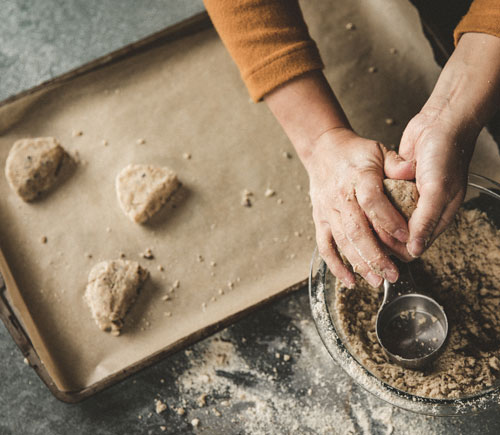 Explore Frontier Favorites
Adventure toward elevated recipes with more protein, more fiber, and whole grains. And the best part—Kodiak is a main ingredient in each meal!