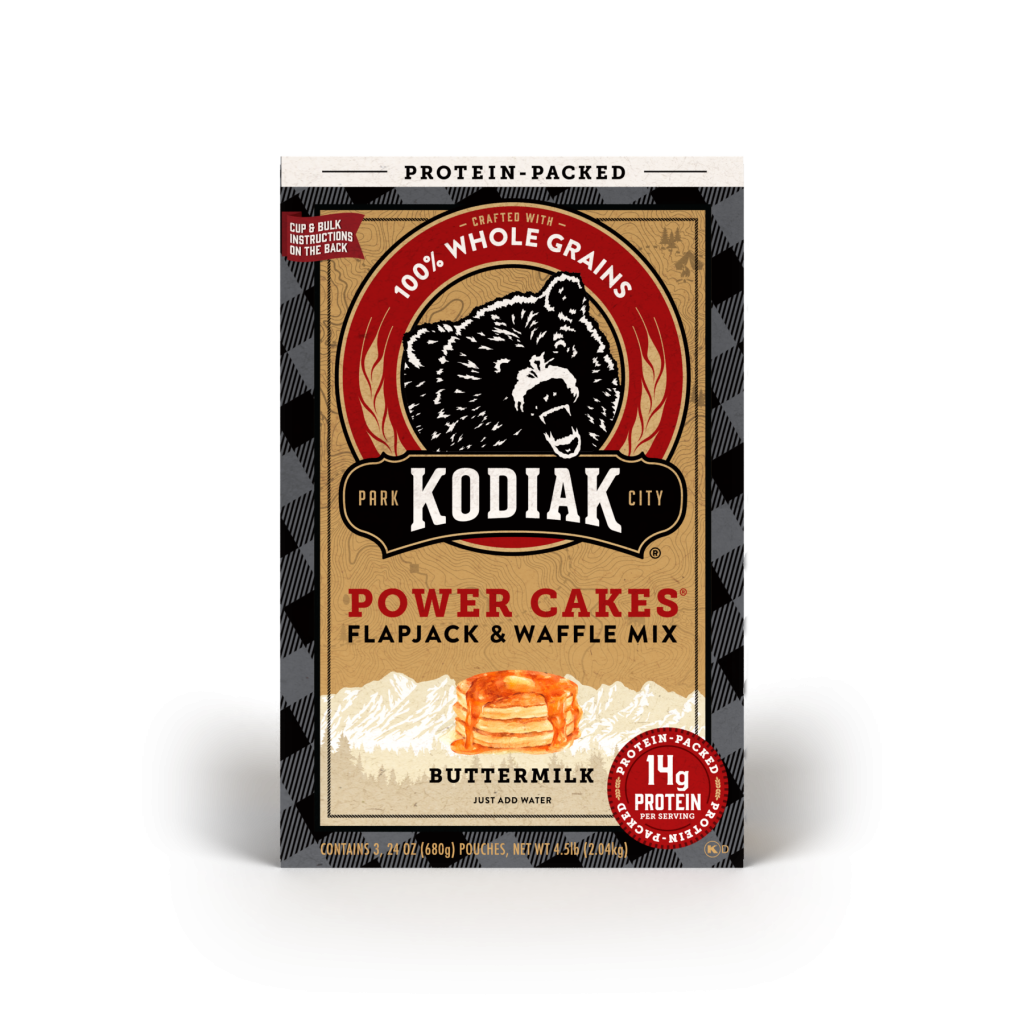 Chef Series/Restaurant Ready size Buttermilk Flapjack & Waffle Mix
Kodiak Chef's Series Mix is $0.07 more per serving than bleached white flour alternatives. ($0.32 vs. $0.25) Consumers are willing to pay over $2.00 extra per plate for added protein, helping you increase your sales margin.
Long-Lasting nutrition from protein & whole grains
Satisfying taste and texture
Flavor folks crave
100% whole grain wheat flour, 100% whole grain oat flour, wheat protein isolate, brown sugar, whey protein concentrate, milk protein concentrate, buttermilk powder, leavening (monocalcium phosphate, baking soda), sea salt.
Contains milk and wheat. Due to processing on shared equipment, contains trace amounts of egg, soy, and tree nuts.
Due to changing conditions on the mountain, broken wagon spokes, shortages, surpluses, and ever-growing appetites plus regulatory policies, federal mandates, and other fancy city words – exact details regarding this item may differ. Please consult details on packaging for most up to date information.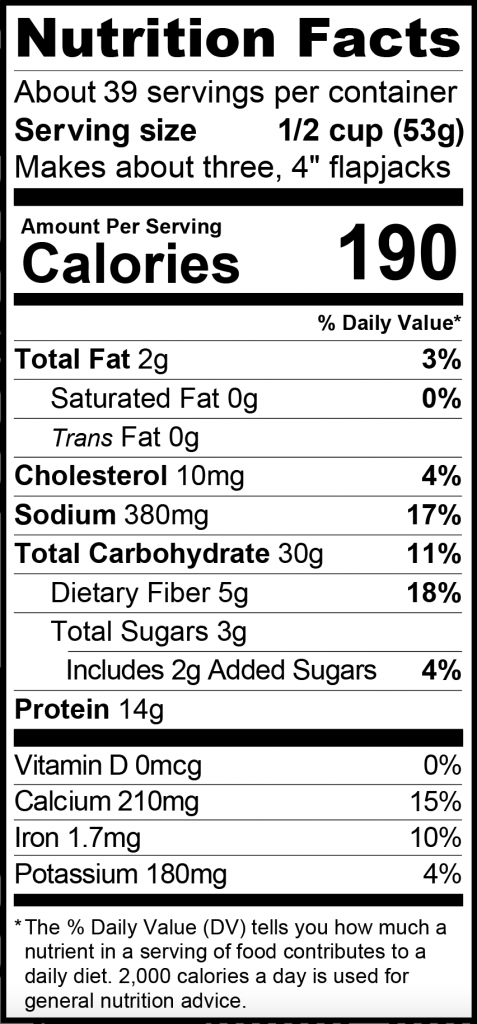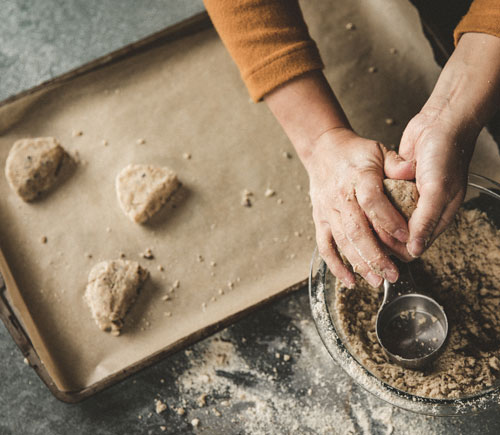 Explore Frontier Favorites
Adventure toward elevated recipes with more protein, more fiber, and whole grains. And the best part—Kodiak is a main ingredient in each meal!