Fuel For
Adventures Ahead
Folks need satisfying, sustaining nutrition to tackle big days away from home. With Kodiak, fuel up with whole grains, protein, and great taste. Discover Kodiak's lineup of flapjacks and waffles, bars, cups, and more. 
Chef Series / Restaurant Read Flapjack & waffle mix
Carefully crafted with 100% whole grains and 14 grams of protein per serving to give you the great-tasting nourishment you need to take on the day.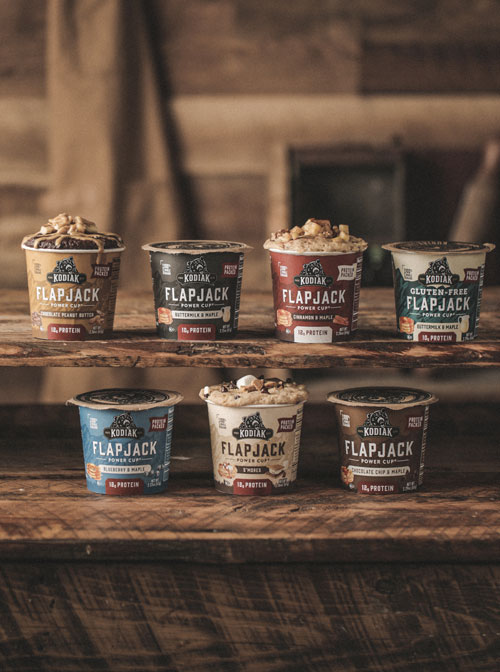 Just add water, stir, microwave, and enjoy. No dirty dishes, simply take it to go for a hearty, protein-packed meal in 60 seconds. Discover flavor and food options.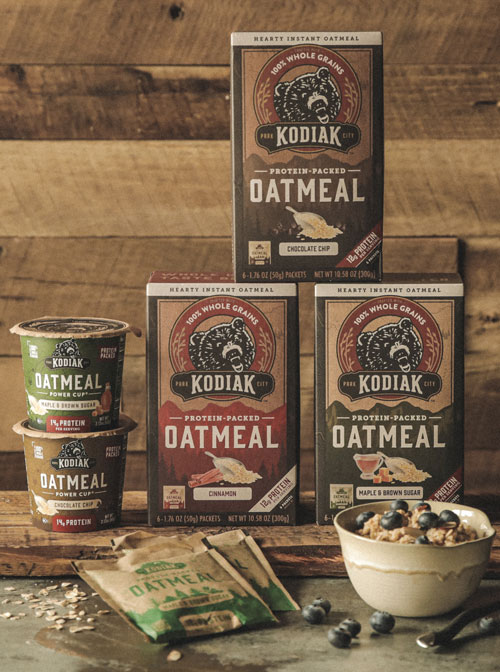 A warm breakfast can make away-from-home folks feel right at home. Each serving contains minimum 10g of protein and whole grains for sustaining nutrition.  
Crunchy & CHewy Granola Bars
Chocolate, peanut butter, s'more—discover folk's favorite flavors in these travel-sized chewy bars—complete with whole grains and protein.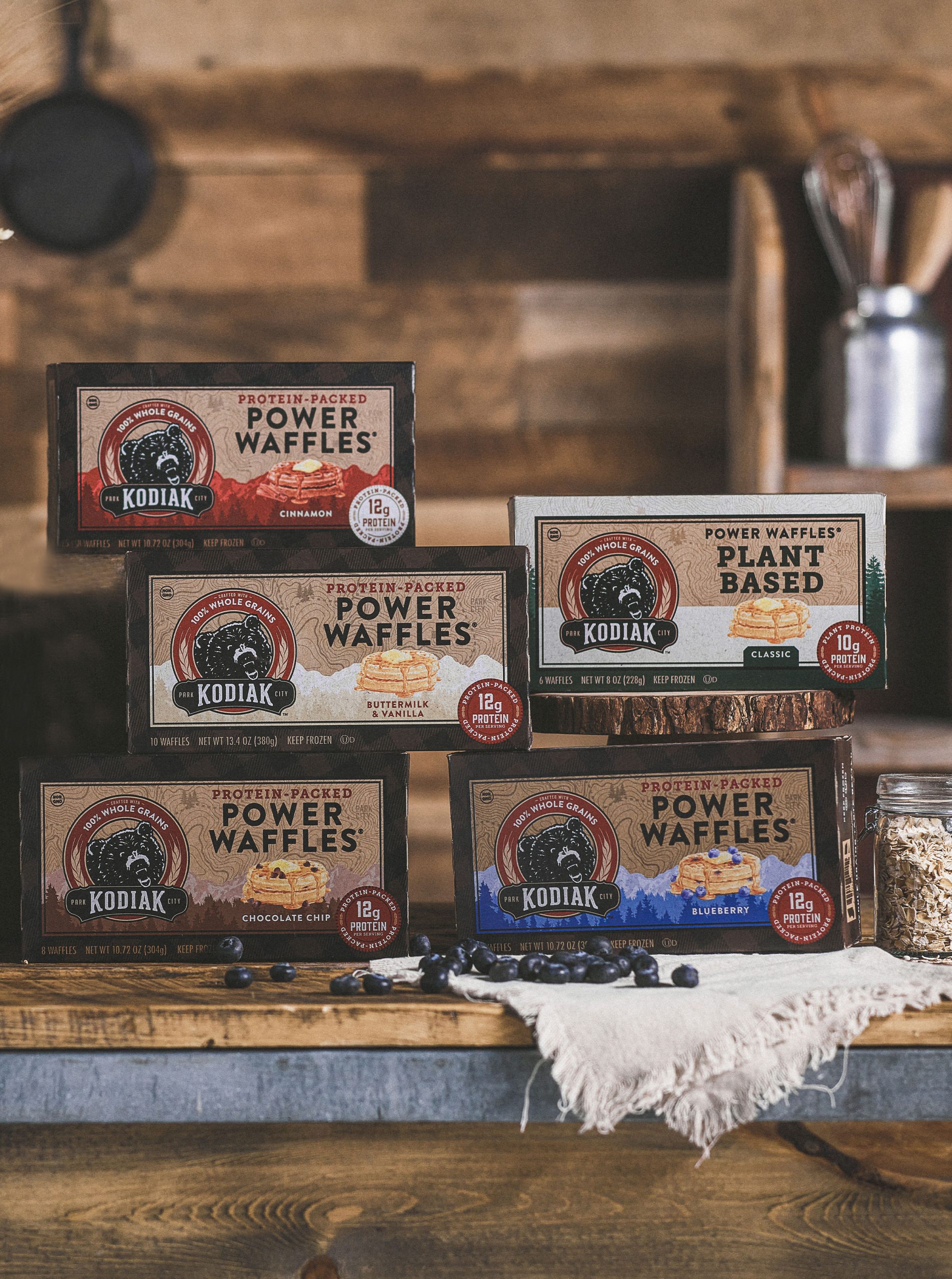 Toaster Waffles & Flapjacks
Need a steamy hot breakfast that tastes good and keeps customers feeling full and satisfied? Pop these babies in the toaster for folks needing a warm, quick meal.  
From convenient, easy-to-read packaging to great-taste and elevated nutrition, Kodiak's food service products can drive sales and boost business.  Find us in multiple locations.
Education/
College & University
Students need the nourishment for everything college throws their way. From flapjacks and muffins in a cup to whole grain, protein-packed bars, Kodiak's got convenient options for campus life.
Vending
Kodiak's whole grain, protein-packed cups and bars are travel size for on-the-go nutrition. Plus, the easy-to-read packaging and on-trend snack options are a consumer's first choice. Discover popular flavor options fit for everyone's taste and better for your business.
Hotel & Lodging
Travelers simply want nutritious foods without sacrificing taste. And with Kodiak's satisfying whole grains, protein-packed mixes, and flavorful options, consumers get the best of both worlds. Add mixes, cups, and bars to your micro-markets, buffets, and more!