Education/
College & University
The hustle and bustle of campus life is real, and as students rush to class or extra extracurricular activities, they need real, simple food. Fuel their on-the-go lifestyle with whole grains, protein, and great taste.   
Elevated Nutrition, Satisfying Taste
To meet their need for fast, nutritious food, higher education dining facilities should consider
expanding their selection.
Source: Aramark 2020 Trends Report
Although college students don't have much time to cook, they can still get a homemade taste and an elevated dining experience with Kodiak. Bring in whole grain, protein-packed baking mixes to whip up delicious recipes students will salivate over in the cafeteria. And when they're in a rush, stock up on convenient cups and bars to go.
Cave into cravings
on campus 
Behind the scenes, Kodiak's hard at work to get these delicious and nutritious foods into hands worldwide. If you're not seeing your channel, please contact us and we'll see how we can accommodate you.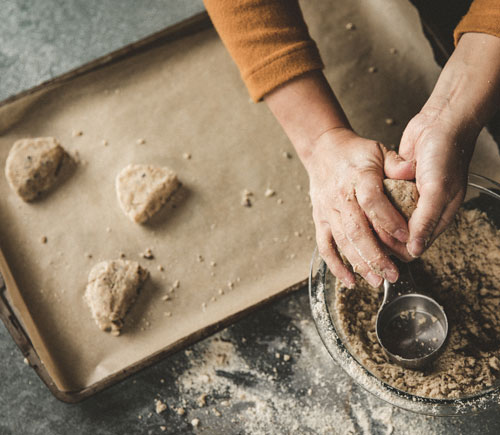 Explore Frontier Favorites
Adventure toward elevated recipes with more protein, more fiber, and whole grains. And the best part—Kodiak is a main ingredient in each meal!