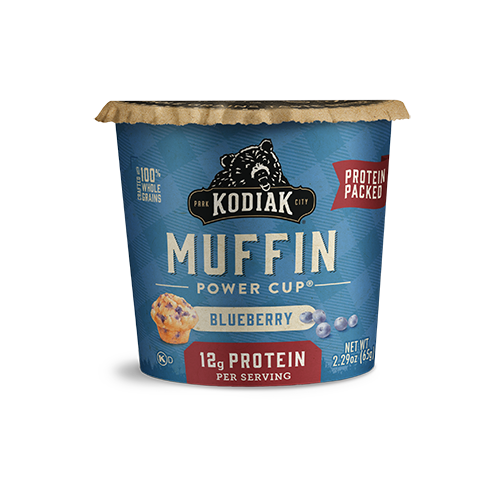 Blueberry Minute
Muffin Cup
Inspired by the fresh flavor of mountain blueberries, Kodiak Cakes Mountain Blueberry Muffin Unleashed is a satisfying snack and convenient breakfast staple. We carefully craft this muffin in a cup crafted with 100% whole grains, mountain blueberries, and 6 grams of protein so you get the most from this flavorful and filling breakfast or afternoon snack—just be sure to carry an extra one to share with any hungry cubs!
Crafted with 100% whole grains for a satisfying snack
12 grams of protein per serving help keep you fuller for longer
Made with real blueberries and honey
No preservatives
Ready in just one minute; just add water, stir, microwave, and enjoy!
100% whole grain wheat flour, brown sugar, 100% whole grain oat flour, palm oil, wheat protein isolate, nonfat dry milk, natural flavor, whey protein concentrate, honey powder (honey, wheat starch), milk protein concentrate, leavening (monocalcium phosphate, baking soda), blueberries, sea salt.
Contains milk and wheat. Due to processing on shared equipment, contains trace amounts of egg, soy, and tree nuts.
Due to changing conditions on the mountain, broken wagon spokes, shortages, surpluses, and ever-growing appetites plus regulatory policies, federal mandates, and other fancy city words – exact details regarding this item may differ. Please consult details on packaging for most up to date information.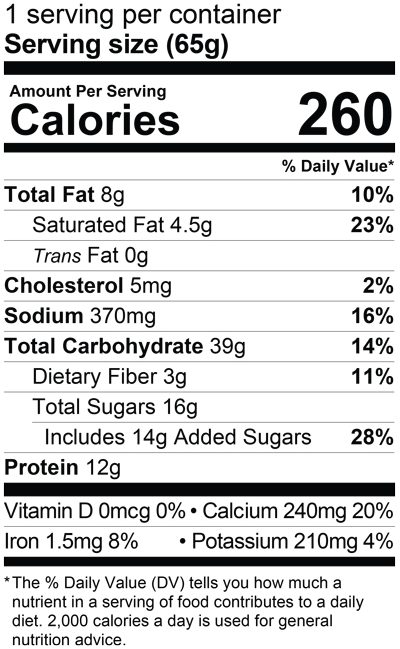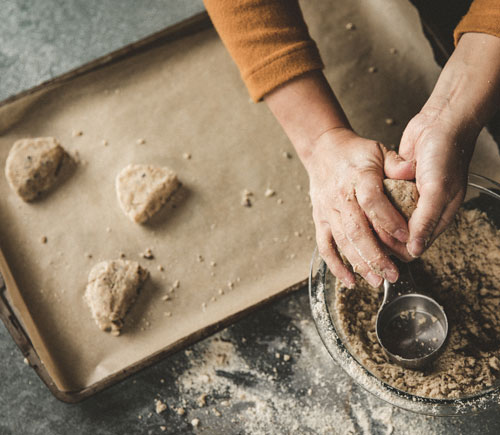 Explore Frontier Favorites
Adventure toward elevated recipes with more protein, more fiber, and whole grains. And the best part—Kodiak is a main ingredient in each meal!