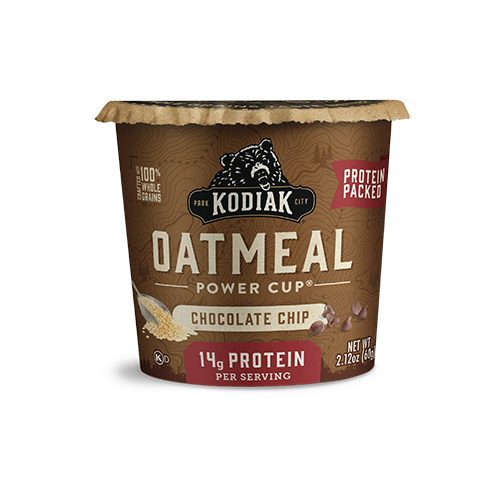 Chocolate Chip
Oatmeal Cup
Getting a protein-packed breakfast doesn't mean you have to suffer through a chalky protein shake or energy bar. Kodiak Cakes Chocolate Chip Oatmeal Unleashed combines the satisfyingly sweet flavor of chocolate chips with 14 grams of protein and the familiar flavor of whole rolled oats.
14 grams of protein help keep you fuller for longer
Crafted with 100% whole grains
Ready to enjoy in under a minute—just add water or milk and microwave
100% whole grain rolled oats, cane sugar, semisweet chocolate chips (sugar, unsweetened chocolate cocoa butter, dextrose, sunflower lecithin), pea protein concentrate with tapioca starch, milk, protein concentrate, whey protein isolate with sunflower lecithin, cocoa, sea salt.
Contains milk. Also contains trace amounts of egg, peanut soy, tree nuts, and wheat due 
Due to changing conditions on the mountain, broken wagon spokes, shortages, surpluses, and ever-growing appetites plus regulatory policies, federal mandates, and other fancy city words – exact details regarding this item may differ. Please consult details on packaging for most up to date information.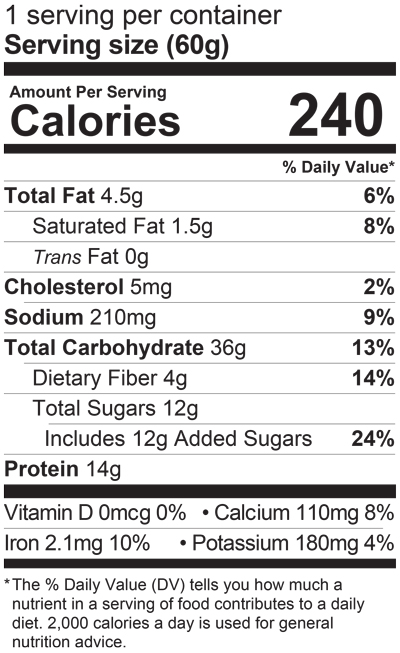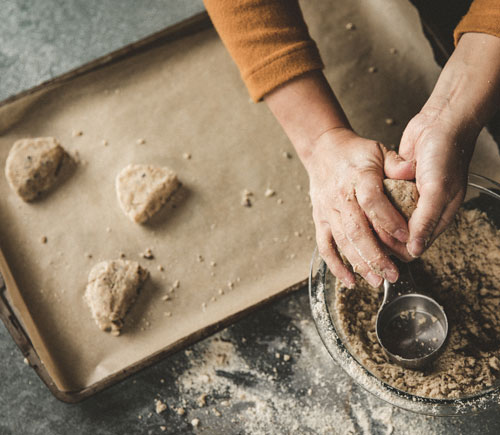 Explore Frontier Favorites
Adventure toward elevated recipes with more protein, more fiber, and whole grains. And the best part—Kodiak is a main ingredient in each meal!